The Ministry's mission is to support business growth, entrepreneurship, science, innovation, export trade and investment. The MEI is coordinating the elaboration and the implementation of the digital strategy.
Eric Girard
Minister of Finance
Minister of Economy and Innovation
Member of Groulx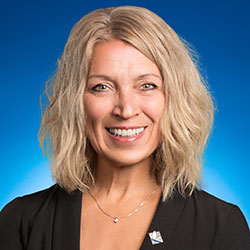 Lucie Lecours
Minister for Economy
Member for Les Plaines
Organization and commitments
Consult the annual reports, strategic plan, action plans and other administrative documents of the Ministère.
Last update: June 2, 2021